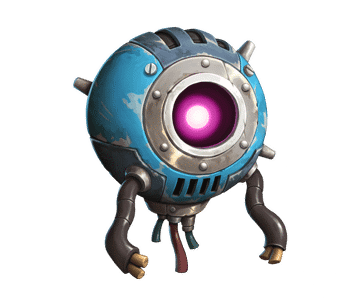 Game Features
Break ground on a bustling SteamWorld town, inspired by the Old West.
Keep your Steambots from getting

 

cranky

 by ensuring their complex needs get met

Dig deep and spread wide to produce resources to aid your search for ancient technologies
Defend your mine from the creepy varmints that lurk deep below your town
Trade resources at the local train stop and welcome special visitors who'll lend a hand
Five distinct maps littered with secrets for the discerning SteamWorld explorer to find
Developed from the ground up for both mouse and controller, whichever takes yer fancy.
Four difficulty levels, including a sandbox difficulty for when you just want to Build!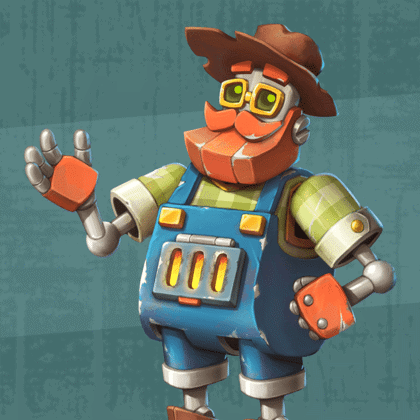 Jack Clutchsprocket
A kind-hearted bot that will do anything to save his daughter and help any friend he might come across in his adventures.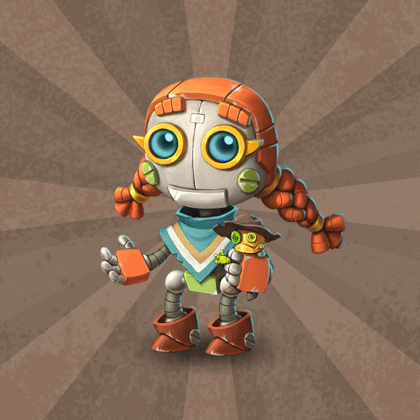 Astrid Clutchsprocket
Jack's spunky daughter, seems to be connected to an old civilization that lived here long ago. What is that song she keeps hearing?
Gunn-britt Gildenwire
Money makes the world go round, right? At least Gunn-Britt seems to think so. She cares more about profit than saving bots and uses Clark Piston to avoid getting her hands dirty.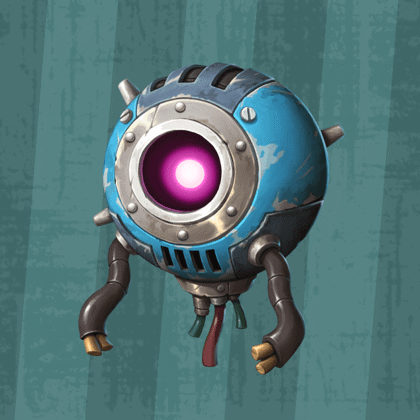 Core
A friendly ball of metal that helps our brave bots escape the dying planet. Surely only has our best interest at heart.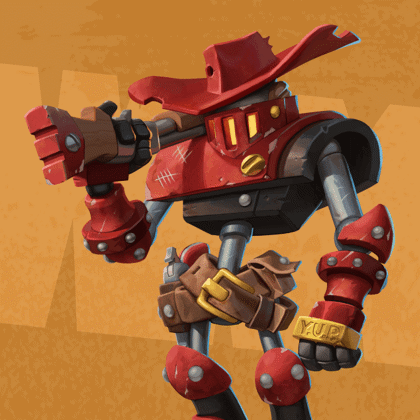 Clark Piston
A bot of few words and able to handle just about anything that requires some extra elbow grease.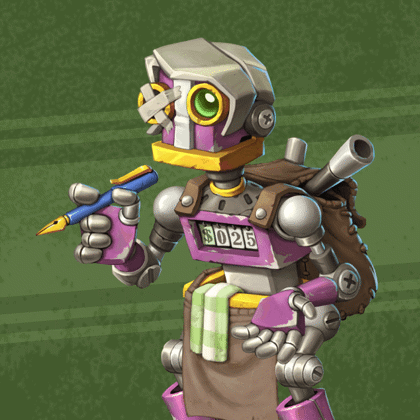 Trader
An old bot with a vague memory of what has happened in the past. Has a special connection to the train and will help you trade with other settlements.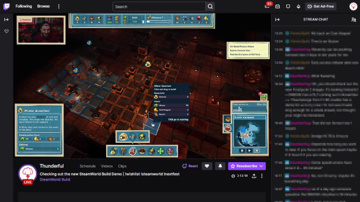 Are you a content creator?
Interested in making content around SteamWorld Build? We've put together a helpful selection of assets for you to use, including stream overlays, backgrounds, emotes to engage your audiences. Welcome to SteamWorld Build!
Looking for our press kit?
Find every asset you need to cover SteamWorld Build. Press releases, screenshots, key art, and the latest trailers are all available here. Email press@thunderful.games for anything else you need!